Adrian Logan, aka Logie, joined UTV in 1985 and is currently sports editor and a sports presenter and reporter for UTV Live.
Before joining UTV he worked as a reporter for Scene Around Six and Inside Ulster, BBC Northern Ireland's evening news bulletins.
Adrian has reported on events across Ireland and around the world.
Adrian is a keen GAA supporter and has been UTV's principal reporter on all aspects of GAA sports; presenting its weekly highlights program; The Gaelic Game and as main host and reporter for its weekly GAA magazine series, End to End. He was also the main presenter for UTV's World Cup Rugby coverage.
Adrian presented and reported on UTV's live coverage and highlights of the annual North West 200 and has also reported and presented from the Isle of Man TT..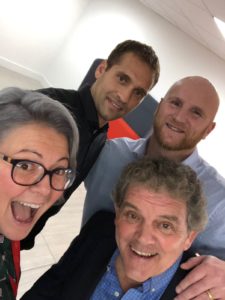 ADRIAN LOGAN HOSTING EXPERIENCE EPIC CELTIC FC LEGENDS EVENT OCT 17 – JOHN HARTSON & STILIYAN PETROV
AN EVENING OF MAGIC AND CRAIC WITH RODD HOGG & ADRIAN LOGAN – FEB 18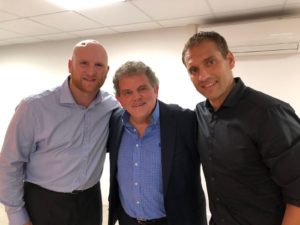 An Evening with Celtic FC Legends Hartson & Petrov hosted by Adrian Logan
If you have any questions or to find out more info including pricing and available packages, please just contact us