A legend not only for services to his country's football team, but so too leading premier league clubs over the years. Andy Cole is a venerated guest speaker who will be the talk of any after dinner event he attends.
Despite being born in Nottingham, it was with Manchester and Newcastle that the now retired striker had strongest associations – no wonder given the fact he holds the rare accolade of having collected all possible honours from the modern game.
Despite starting at Arsenal, many people remember Cole from his amazing goals to game ratio at Newcastle FC during the mid-nineties. As well as hat-tricks against Royal Antwerp in the UEFA Cup, Cole has the great honour of scoring Newcastle's first ever goal in the Premier League! It was a shock deal in 1995 which took Cole south to Manchester, though, where in the ensuing years he formed a formidable partnership with Teddy Sheringham and ended up at retirement age as the Premier League's second highest ever scorer with 187 goals. Between 1995 and 2001, Cole was also capped 15 times for England and appeared in a number of World Cup qualifiers in that time.
As a motivational speaker and because he has myriad successes to draw from, Andrew Cole is rare and charismatic gem suited to a wide range of events from after dinner to sports awards via presentations, television and more.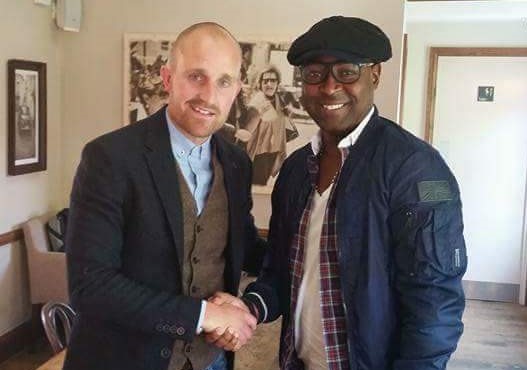 Andy Cole with EPIC Founder Brian Adair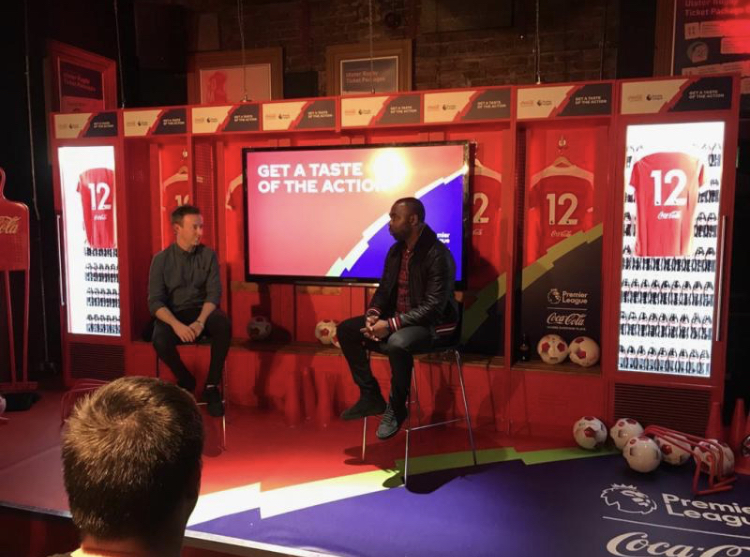 Andy Cole appearance commentating at event with Coca-Cola
If you have any questions or to find out more info including pricing and available packages, please just contact us