Stiliyan Petrov in Montana, northwest Bulgaria. From an early age, he set his sights on becoming a professional footballer and, at 17, he signed for CSKA Sofia.
In 1997 he played an integral role in CSKA winning the Bulgarian League title and also in their cup-winning triumph in the same year as well as in 1999. "The manager was Georgy Vasilev, I was being noticed by other teams and one day he pulled me to one side and said, 'Listen boy, you can have all the ability you like but if you don't have the heart for it, you will never achieve'. I thought, 'Why is he saying that to me?' I thought about it and he was right. I gave up a lot of my friends, gave up a lot of the life I had then, so that I could concentrate fully on football. What Georgy was saying to me was that when you have heart you fight for what you want to achieve and you never give up."
In the summer of 1999 Stiliyan was signed by Celtic for a fee of £2.8m. A 19-year-old without a word of English, he had to find his feet quickly. "He was a fabulous footballer," recalled Paul Lambert, his ex-Celtic teammate. "It took him a bit of time to find his feet in Glasgow, with the Glasgow scene and the football club he was playing for. But once he did find his feet, he became an absolutely fabulous footballer."
His first year at Celtic was tough but he didn't run away from the challenge. In all, he would win four Scottish Premier League titles in his seven seasons at Celtic, along with three Scottish Cups and three Scottish League Cups. "He scored important goals and had a thunderous shot on him," said Celtic manager Neil Lennon, who also played alongside Petrov in a formidable Hoops midfield. "He'd weigh in with 10 or 12 goals a season, even more sometimes. He could more or less do everything. He would get around the pitch, put in tackles and he was technically very good with the ball."
When Martin O'Neill became Aston Villa manager he made his former Celtic midfield dynamo his first signing. Though physically strong, it was mental toughness which made him vital to Villa's dogged pursuit of the Premier League's established top four clubs for several seasons. In 2010 he captained his side at Wembley when Manchester United were fortunate to overcome Villa in a compelling League Cup final.
"When I first came to Villa, people were talking to me about the ¬captaincy and whether I should change it," said former Villa manager Alex McLeish. "I said that I had a lot of respect for Stan and didn't see why I should take it away from him. Whatever I did, he was right behind it. It was always team first with him. The thing is if Stiliyan hadn't been running around playing football that day at Arsenal – even though he was really tired – his illness might not have been spotted quite so quickly. I said to him at half-time, 'You are off the pace a wee bit.' That was unusual because he was always such a driving force. But rather than agree with me and say, 'You're right, boss, I'm coming off because I'm tired', he didn't, he went back out there. That's the ultimate sign of the bravery and determination of the guy. He went back on because we were struggling with one or two injuries. And even though he was about to confront a far more serious battle – for his life."
Diagnosed with acute leukemia in March 2012, he underwent treatment immediately and in August 2012 it was confirmed that his acute leukaemia is in remission. "I have finished all of the high intensity treatment and from now on I'll be on the softer treatment, which is two years on tablets," Stan confirmed at the time. "It was a very, very long year but now, after all this treatment, I can go back to a normal life. I can start doing things that I couldn't do in the last year. I can take the kids to school, I can come to the training ground and watch games, I can start doing a bit of work and losing a little bit of weight. It's been a long year for me and the support from all the fans, from the players, from people in the game and from the general public has been amazing. I've been saying that every time I have had the chance to say a few words but I'm glad that this hard year is behind me now and I can concentrate on getting back to my life."
Stiliyan confirmed his retirement from football in May 2013. In 573 appearances for Montana, CSKA Sofia, Celtic and Aston Villa, he scored 95 goals. In 2003 he was named Bulgarian Footballer of the Year and in 106 international appearances he scored nine goals. His total number of caps is a record for the Bulgarian national team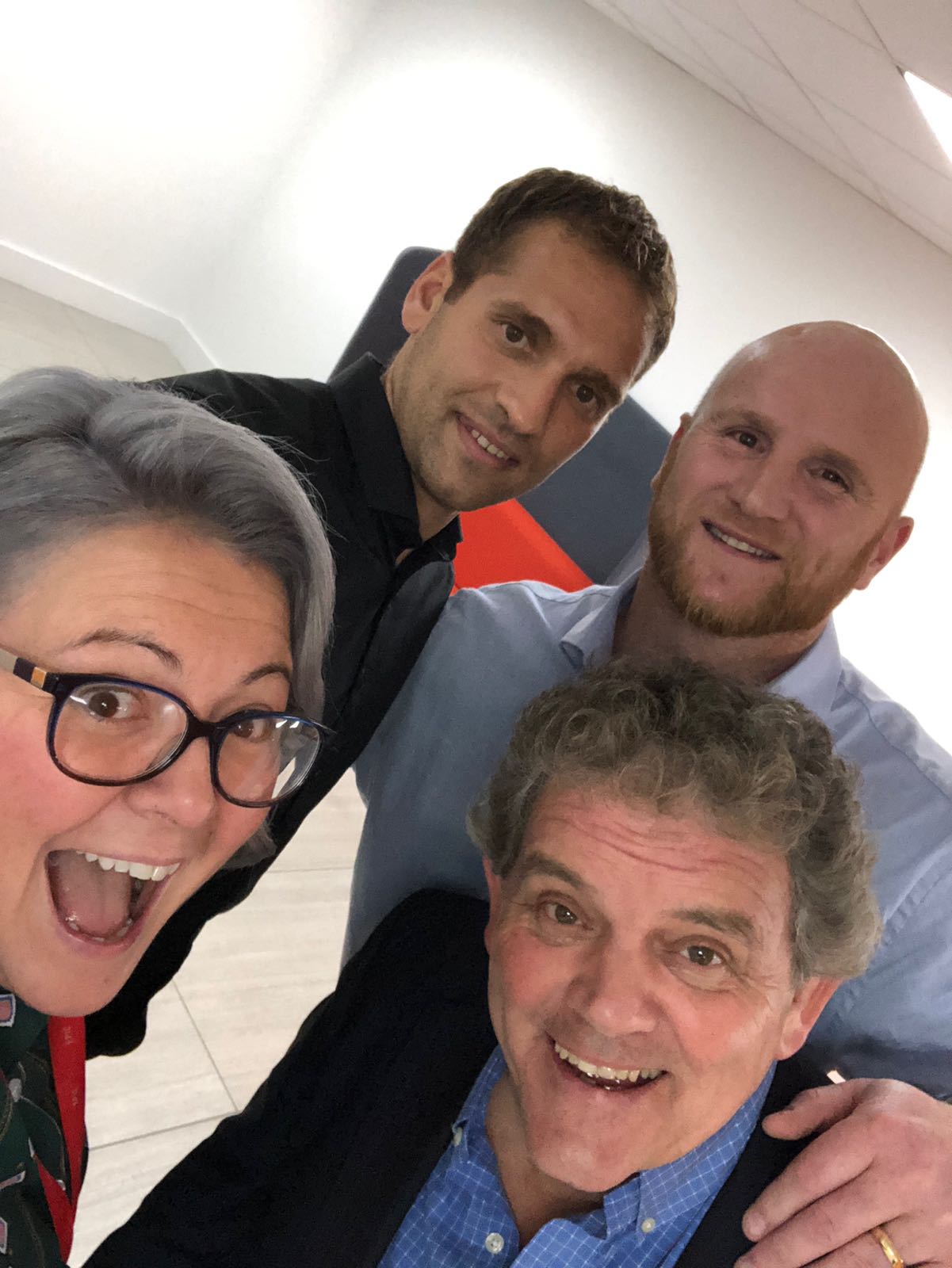 An Evening with Stiliyan Petrov and John Hartson. Belfast.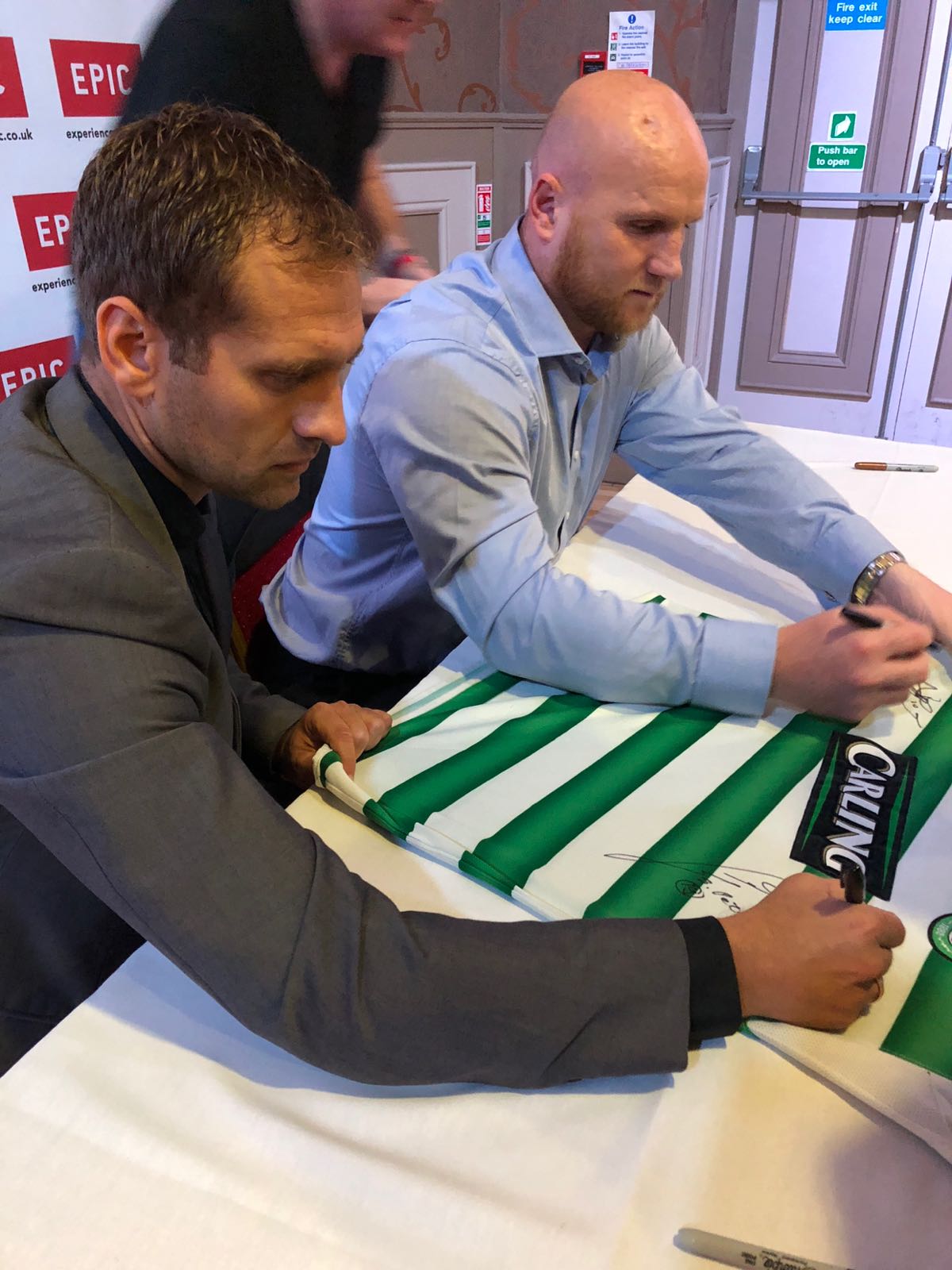 Meet & Greet with Stiliyan Petrov
If you have any questions or to find out more info including pricing and available packages, please just contact us